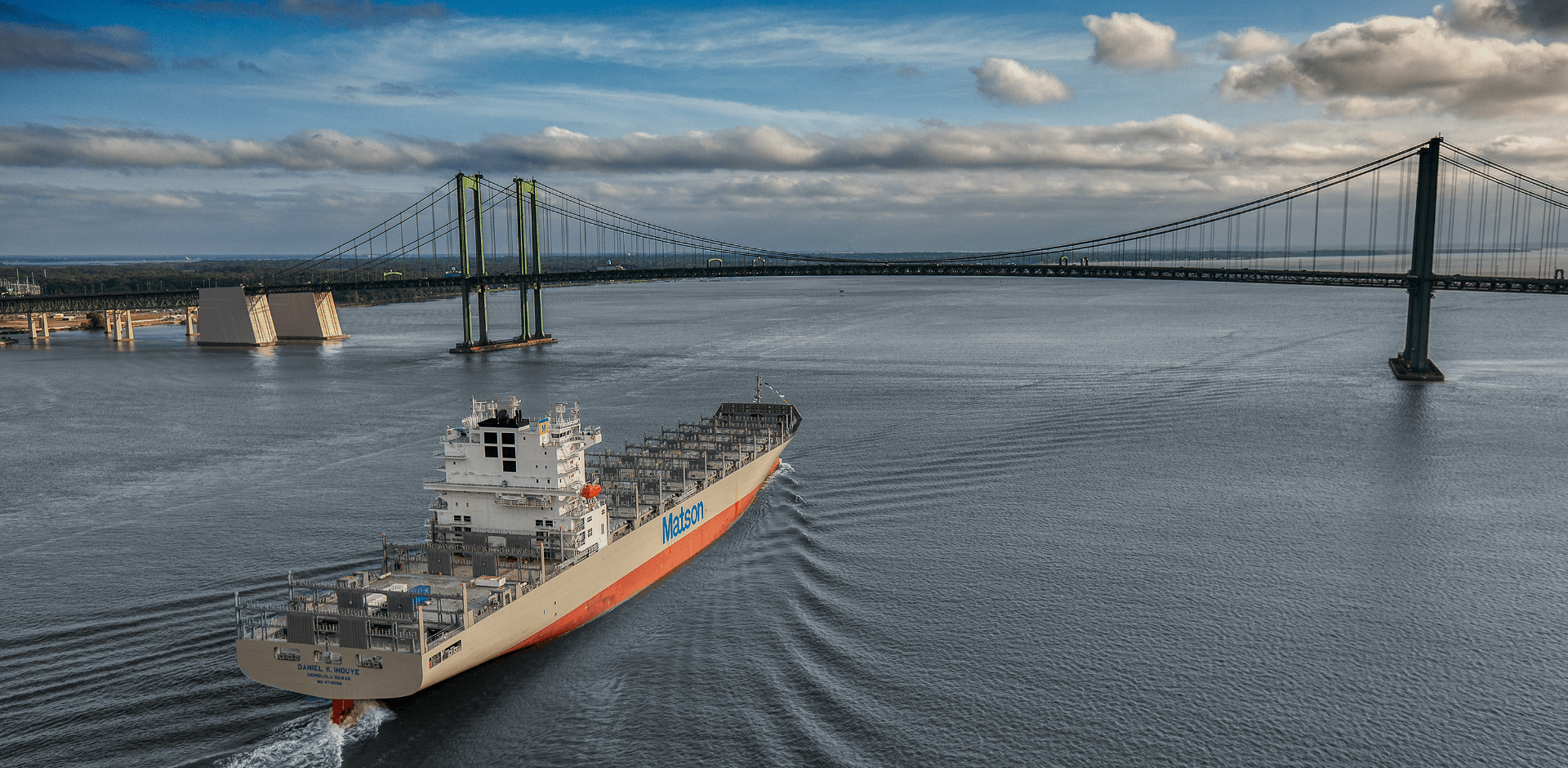 NO PROJECT IS TOO LARGE
TOO SMALL OR TOO SPECIALIZED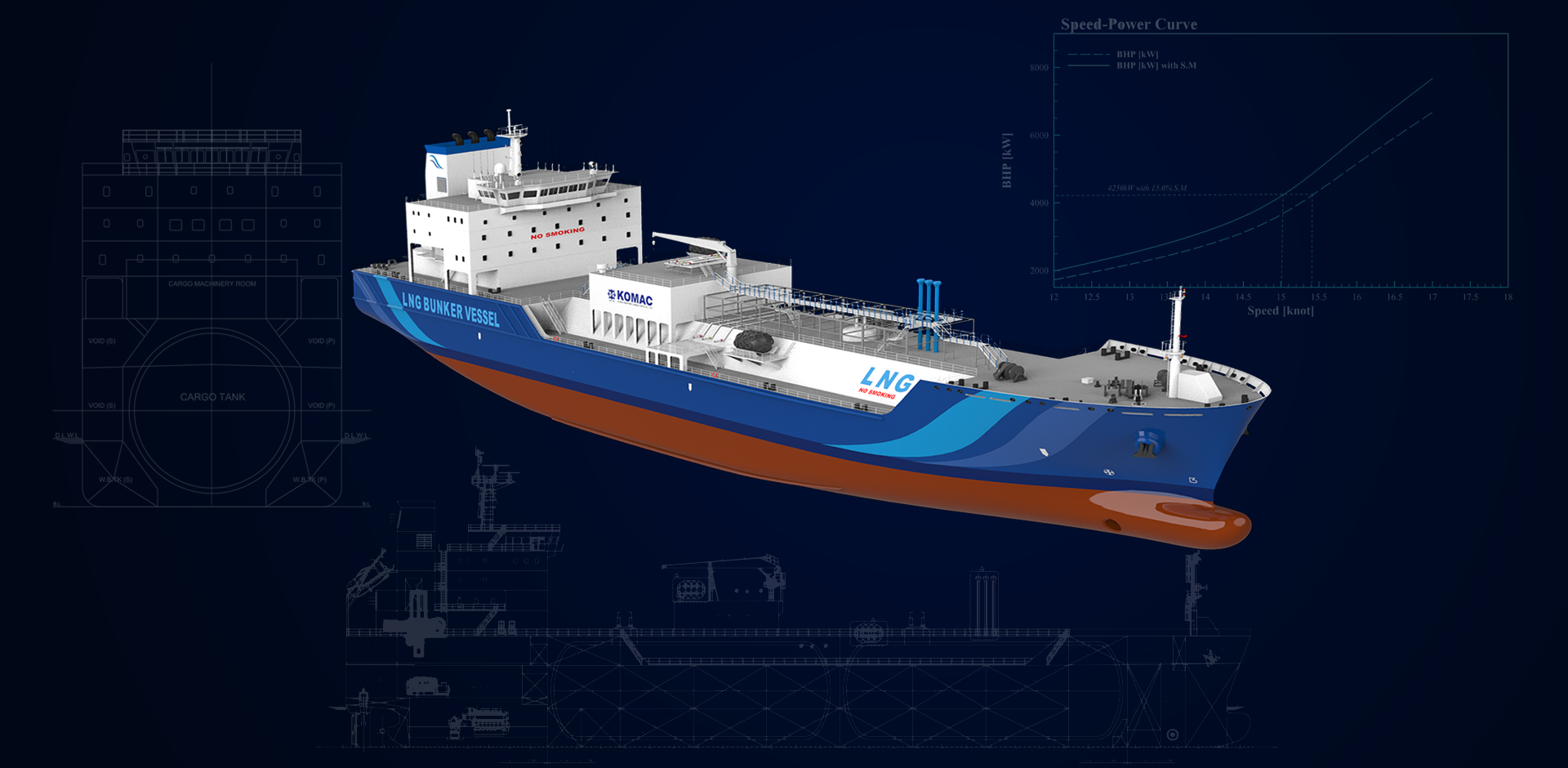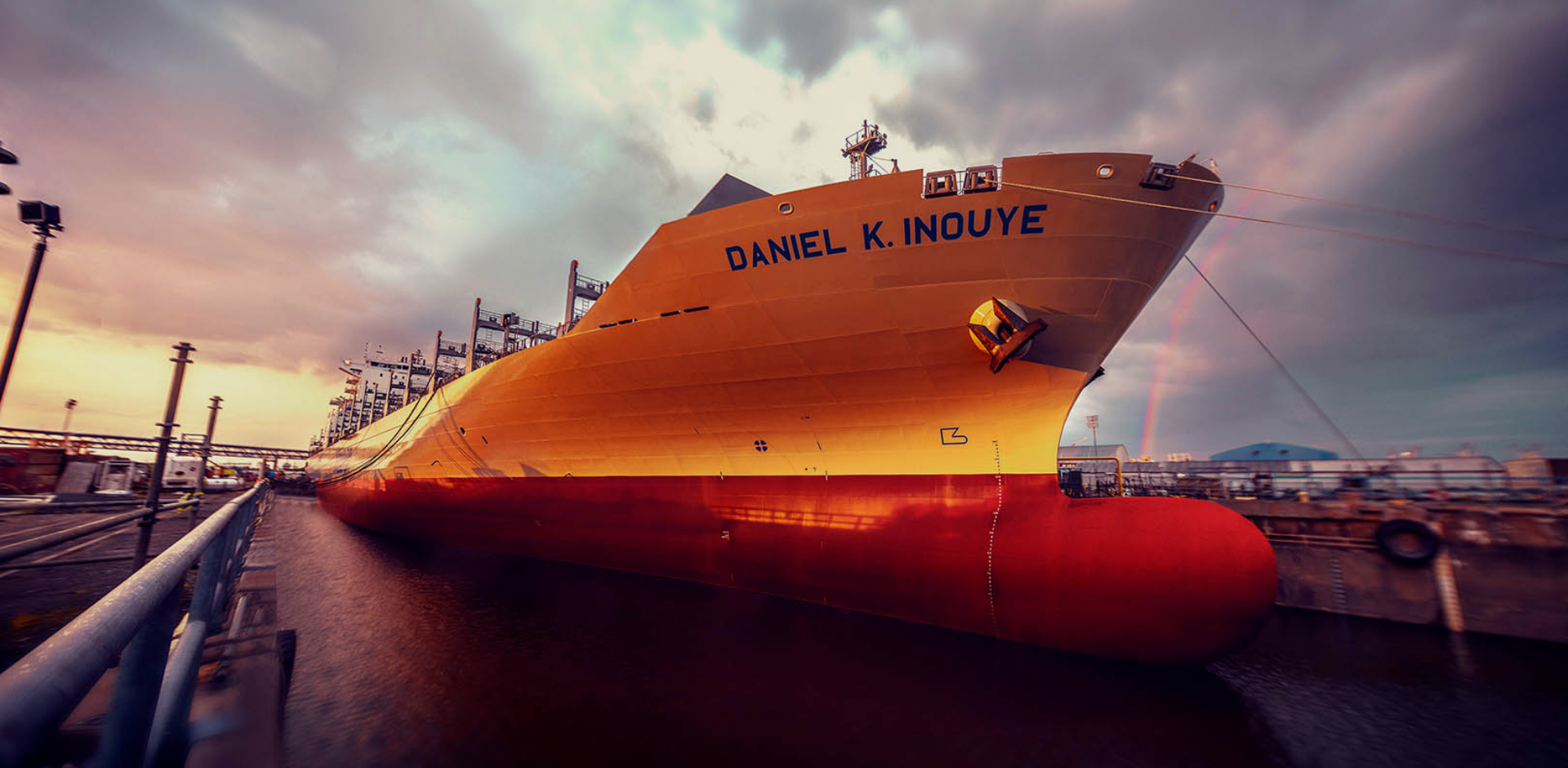 FROM DRAWING BOARD
TO REALITY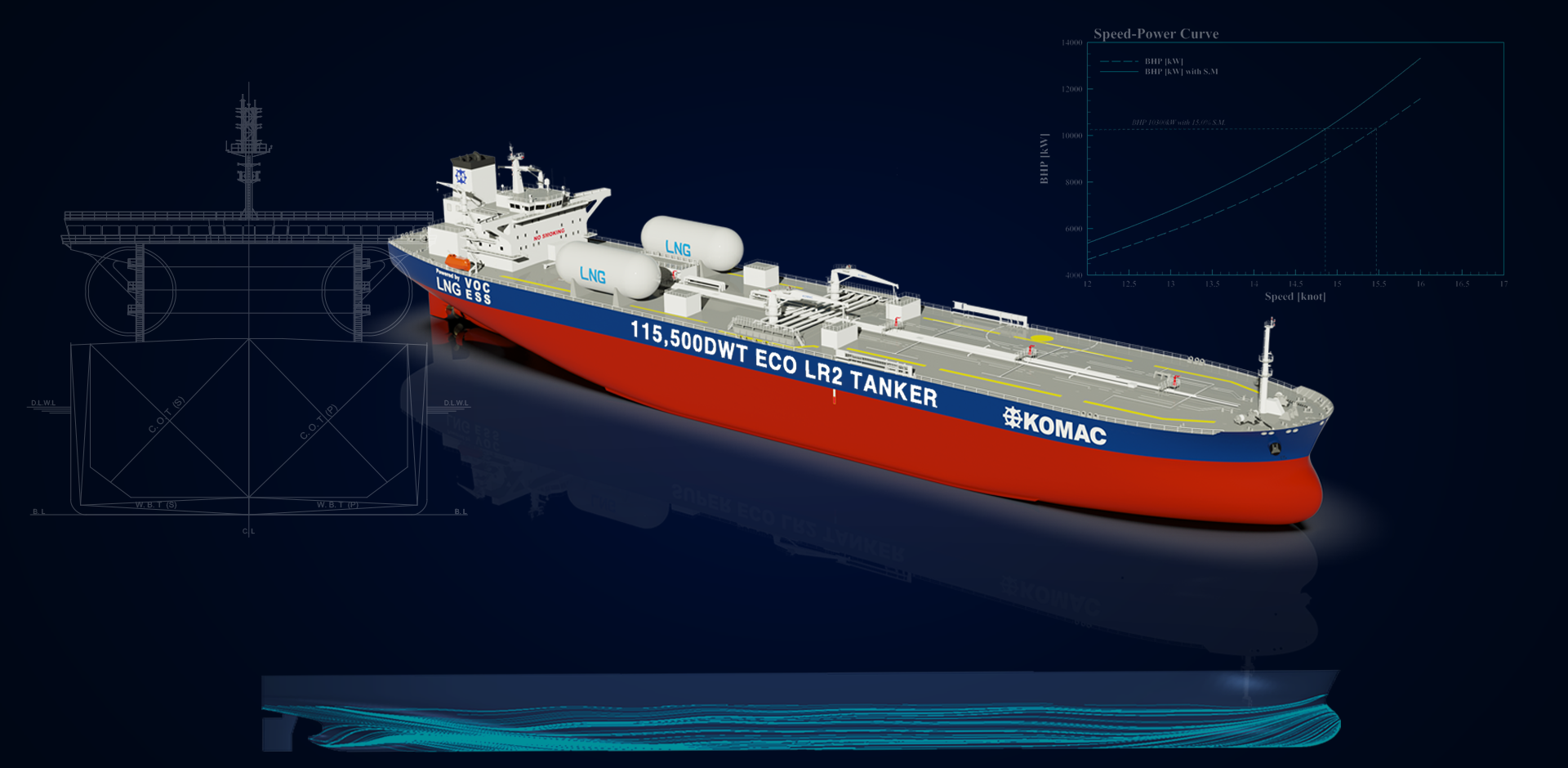 "GREAT SHIP of 2018"
by Maritime Report in the USA
KOMAC designed ship is selected
The 3,600 TEU LNG - Ready containership designed by KOMAC and constructed by Philly Shipyard in the USA for client Matson in 2018 was recognized by Maritime Reporter and Engineering NEWS and was acknowledged as one of '2018 GREAT SHIP' for its standout performance as the largest containership built in the USA.
In particular, KOMAC was objectively recognized for the use of its cutting edge technology, innovative vision, and above-and-beyond client satisfaction in achieving a vast improvement of the delivered vessel's speed from 23.5 knots at NCR POWER 33,060 kW to a speed of 23.92 knots under the same conditions. The recognized vessel is an LNG-ready, dual-engine ship equipped with the ME - GI Main Engine as well as the Hyundai Industries DF Engine, and is an LNG FGSS verified vessel with a load capacity of 51,400 tons at a total length of 850 ft., with the ability to load 3,600 containers.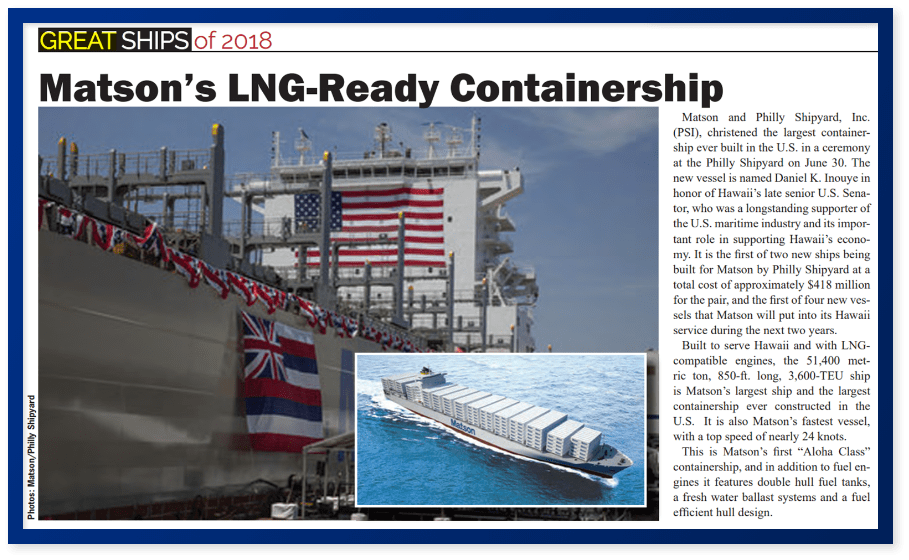 History
1969
Founded in 1969 as Korea's First and Only Private Organization
of Naval Architects and Marine Engineers
1970's
Established Busan Technical Headquarters
Officially Registered with ADB
Officially Registered with IBRD
1990's
Registered with KESA(Registration No. 02-001)
Awarded ISO 9001(BVQI), 9002(HSB-RS)
2000's
Added 3D Production Design Capability by Setting Up TRIBON M3 Infrastructure
Established KOMAC In-House R&D Center
2010's
Awarded ISO 9001, ISO 14001, ANAB/ICR
Recognized and Certified as Outstanding Youth Friendly Small and Medium Enterprises
Reinforced In-House R&D Capability by Inaugurating Think Tank Headquarters
Awarded Highly Praised Certification as TIME-HONORED BUSINESS
2020's
Received Acclaimed Ministry of SMEs and Startups Commendation for National Industrial Development
Received Excellency Award for Employee and Family Friendly Management Practices
Received AIP for 10,000 M3 LNG BUNKERING VESSEL from ABS
Awarded ISO 37001(Anti-Bribery Management Systems)
Contact Us
If you have any questions, please send us your questions.
The person in charge will check and send you an answer as soon as soon as possible.
To inquire